Welcome to Elk County Tool & Die!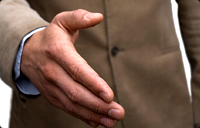 Elk County Tool & Die was established in July of 1996 and since then we have established a solid reputation for professional, reliable and quality services.
We continually improve our support, technology and processes to better serve our distinguished clients world wide.
At Elk County Tool & Die, your order will be handled by professionals who will ensure quality control from start to finish. Our services include everything from design to modeling and programming to tooling.
Read More